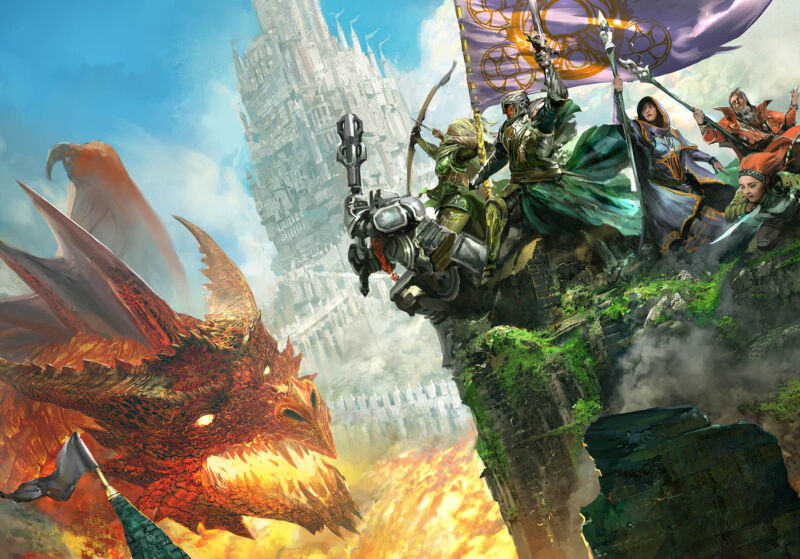 Dungeons & Dragons (D&D) owner Wizards of the Coast (WotC) has halted its attempts to update the longstanding Open Gaming License (OGL) that has dictated the legal use of the game's rules for decades. The move comes after weeks of controversy and belated attempts to partially scale back leaked plans for an OGL update.
The original OGL 1.0a, first released in the early '00s, will now "remain untouched," WotC announced in a tweet Friday. What's more, the entire D&D Systems Reference Document (SRD)—which also includes creative content like classes, spells, and monsters trademarked and copyrighted by WotC—is now available under a Creative Commons Attribution 4.0 International License, meaning it's free to use as long as proper credit is given.
WotC's full retreat in this licensing battle comes as WotC says survey feedback on the latest draft update to the license was "in such high volume and its direction is so plain," that the company felt it had to act immediately, as Executive Producer Kyle Brink wrote on the D&D Beyond blog.