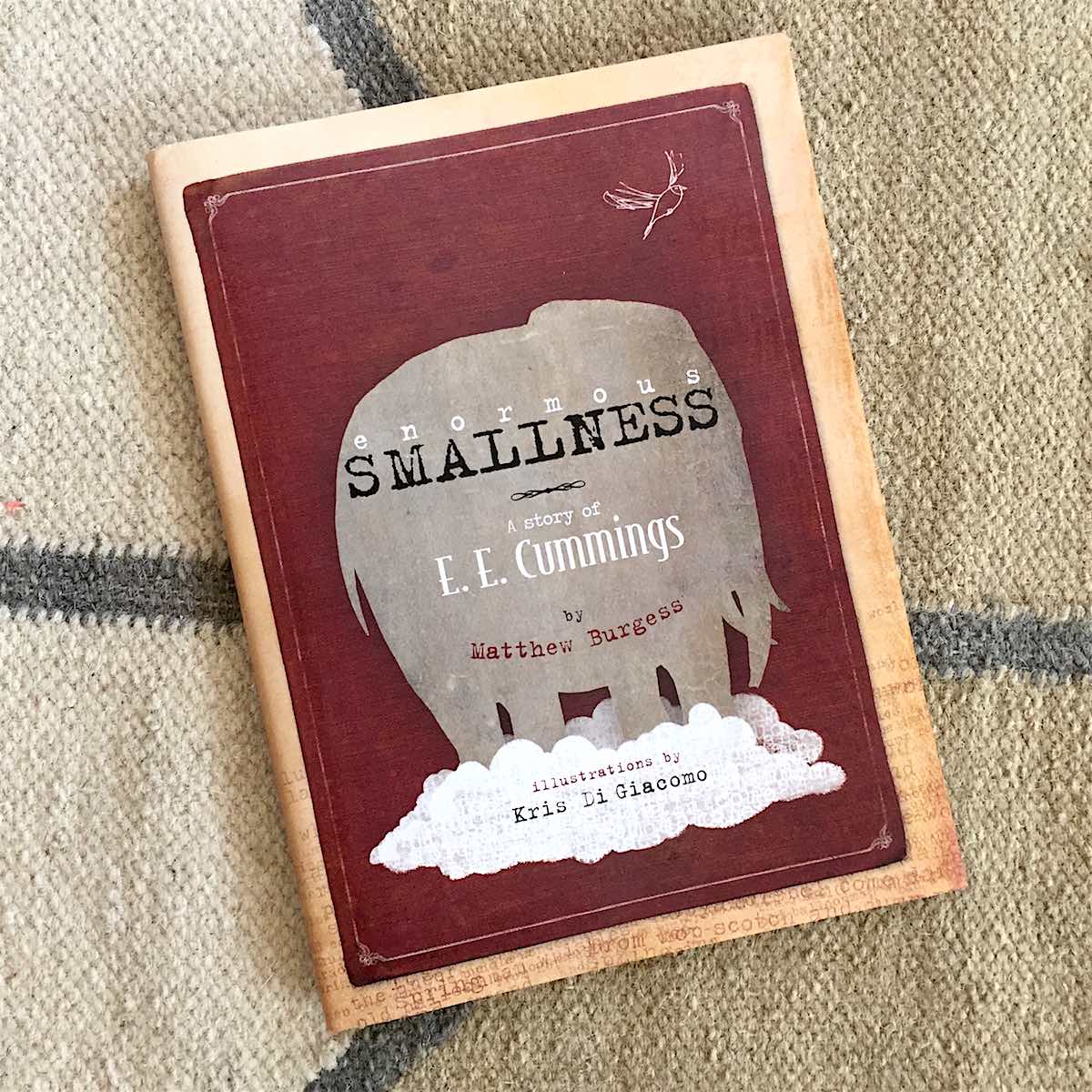 See sample pages from this book at Wink.
Enormous Smallness: The Story of E.E. Cummings
by Matthew Burgess
Enchanted Lion Books
2015, 64 pages, 8.4 x 11.5 x 0.7 inches
$12 Buy a copy on Amazon
Enormous Smallness, written by Matthew Burgess and illustrated by Kris Di Giacomo, details the life of poet E.E. Cummings for fans of all ages. From Cummings's fairly ordinary childhood in Cambridge, Massachusetts, to his adventures in Europe and New York City, the book spans the decades of writing, working, and experiencing the world that made Cummings an extraordinary artist.
The story that emerges is one of a boy who loved observing the world as much as he did participating in it — a boy who said "yes" to everything. As Burgess writes, "Yes to the heart and the roundness of the moon, to birds, elephants, trees, and everything he loved." But the story doesn't shy away from the good or the bad, including both the praise and support young Cummings got from his parents and teachers, as well as the negative criticism his first book of poems received.
The message to kids is twofold and clear: one, making art is hard work that requires the same dedication and persistence that any other job does for success. And two, so long as you put in the work, you can be a poet or an artist, too. It's not a message kids hear often but it's important. As Cummings said in his Harvard graduation speech, we need artists to challenge the way we see and think. And those artists have to start somewhere. This book is a brilliant beginning. – Sara Distin at Tinybop